The Habitorium was established in 2013 as a platform for researching habitual behavior. It is an archive for evidence of habits and holds more than 12,000 analog images (snapshots, film, slides), and a modest library of books and printed matter on the subject. The archive is open to the public by appointment, chance and contrivance. The Habitorium has devised several surveys asking questions about habits. It has conducted interviews at weddings, during festivals, and in art galleries and bookstores.
The Habitorium's most recent research is The Survey of Urban Habits which closes October 31, 2023. Results from the survey will be part of the forthcoming Volume 31 of Street Notes Journal, a publication of Ethnography, Poetry and the Documentary Experience. Jo is co-editor of the themed issue.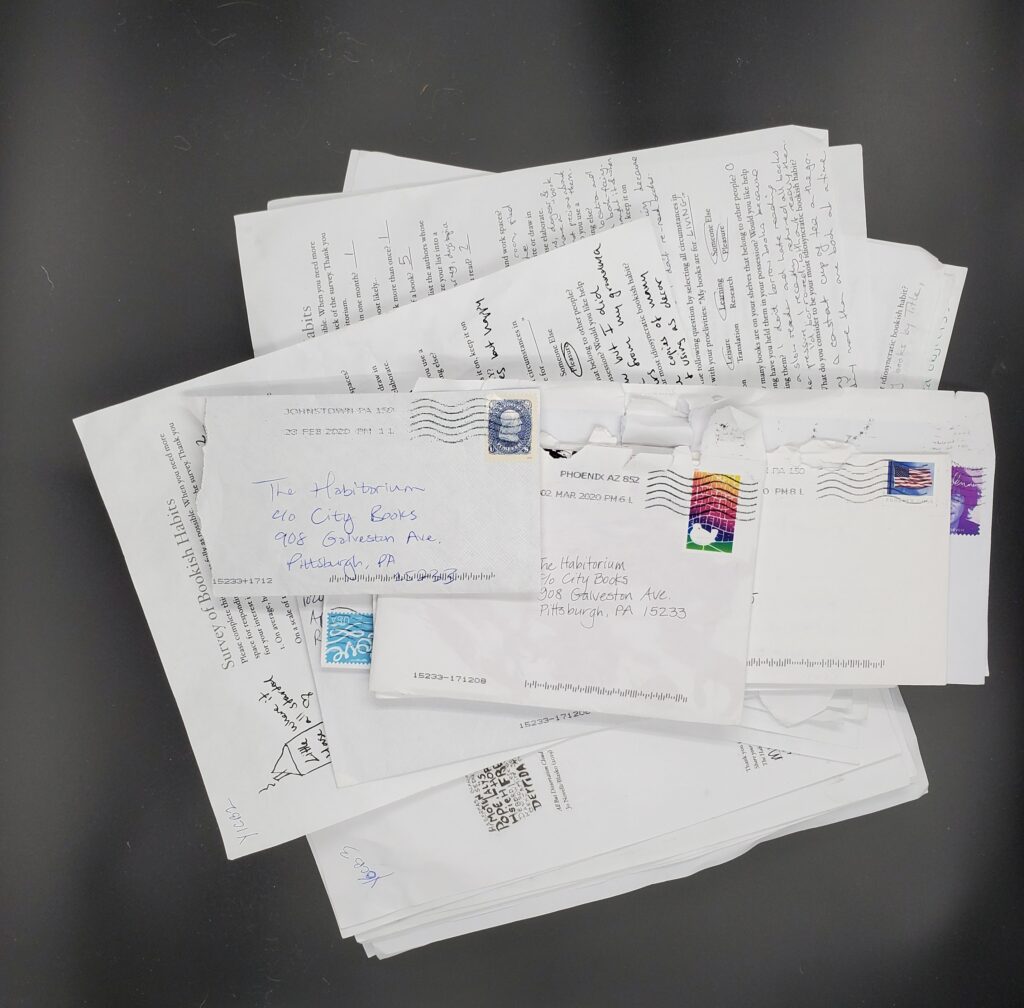 The Survey of Bookish Habits was devised to learn about how people use, store, share and engage with their books. Responses came from the many readers who frequent City Books, the oldest used bookstore in Pittsburgh PA, located around the corner from Gertrude Stein's childhood home. The paintings titles are profiles of individual replies to the survey including: He reads for democracy, empathy and liberation. She travels with a gun, a dog and, always, a book. and She is happy to be surrounded by books. I continue to gather responses, most recently at the Eric Fischl Gallery of Phoenix Community College where the Book of Bookish Habits was juried into the Vanguard Exhibition (2023).
The Survey of CookBook Habitry.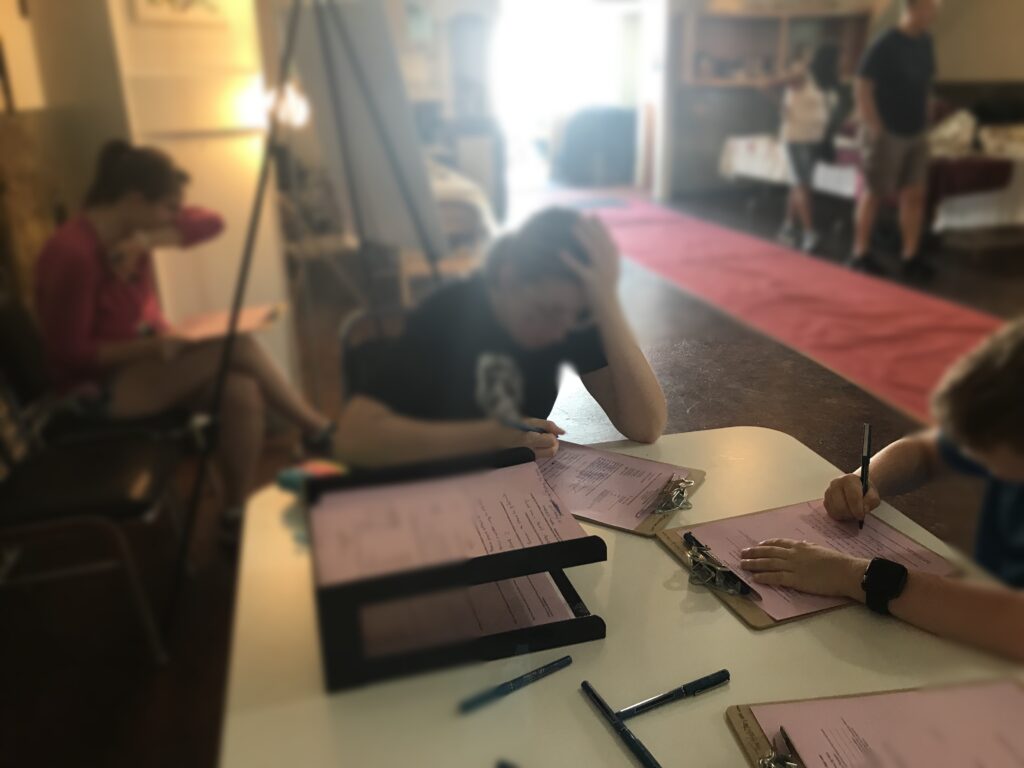 Survey of a Johnstown Habitus occurred at the Venue of Merging Arts during the Ethnic Festival in Johnstown PA. (2019) My hometown is the fastest shrinking town in Pennsylvania. Many former residents return for the annual Ethnic Festival which happens in one of the oldest parts of town: Cambria City. I devised this survey to understand more about what makes a place a home, how we are tethered to spaces from far away, and what it means to return? I interviewed nearly 200 individuals who came to be together in an historic neighborhood to celebrate the once thriving mill town's diverse heritage.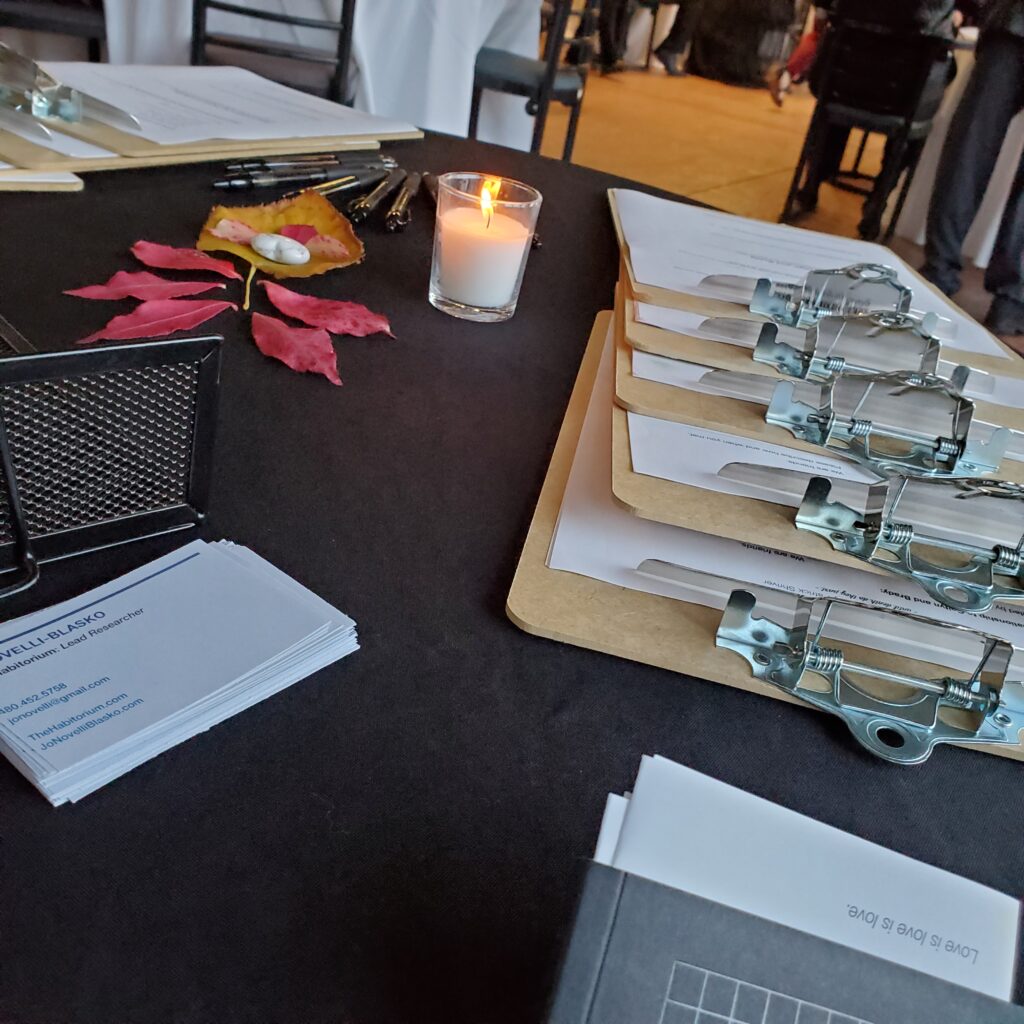 The Survey Under a Blue Moon was commissioned to engage guests at a small wedding reception on October 31, 2020. The instrument gathered best wishes for the newly weds.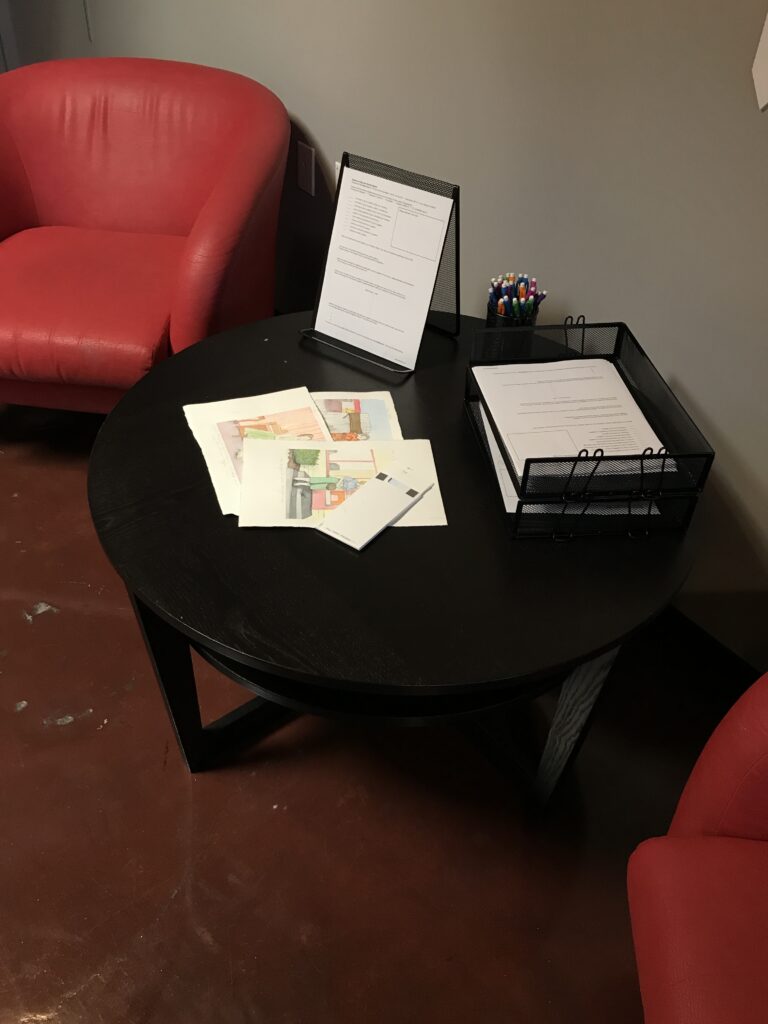 The Survey of Gallery Going Habits was included in the Art of Science exhibit at First Studio in Phoenix AZ (2018). I interviewed gallery visitors during First and Third Fridays and surveys were available to complete during open gallery hours. Read the survey here: Survey of Gallery Going Habits