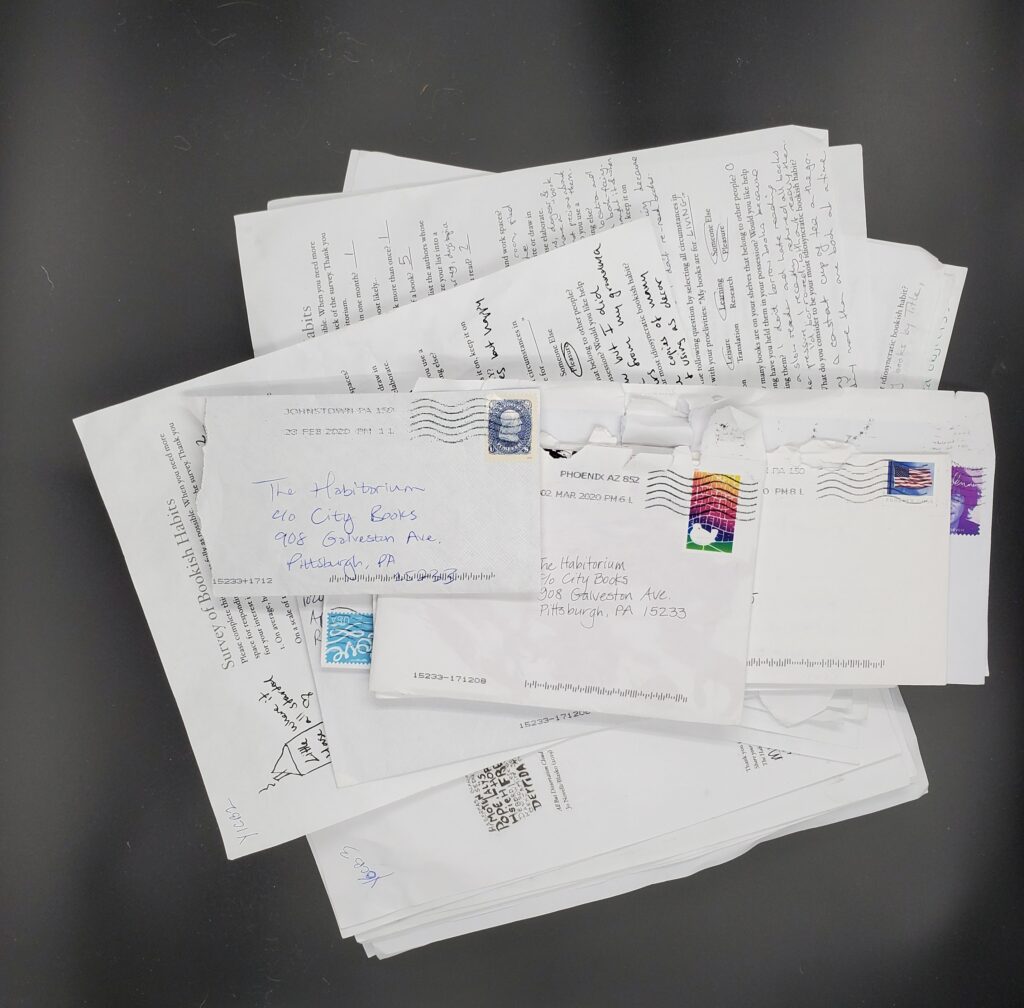 The Survey of Bookish Habits was developed for a solo exhibition at IAMB Gallery in Pittsburgh, PA (2020). I created paintings titled after and inspired by responses to the survey. Subsequently, some of the paintings were exhibited at Classic Elements in Johnstown PA (2021) and in 2023, several were included in the Book of Bookish Habits which was juried into the Vanguard Exhibition at Eric Fischl Gallery. During the Vanguard show, another 28 people completed the survey.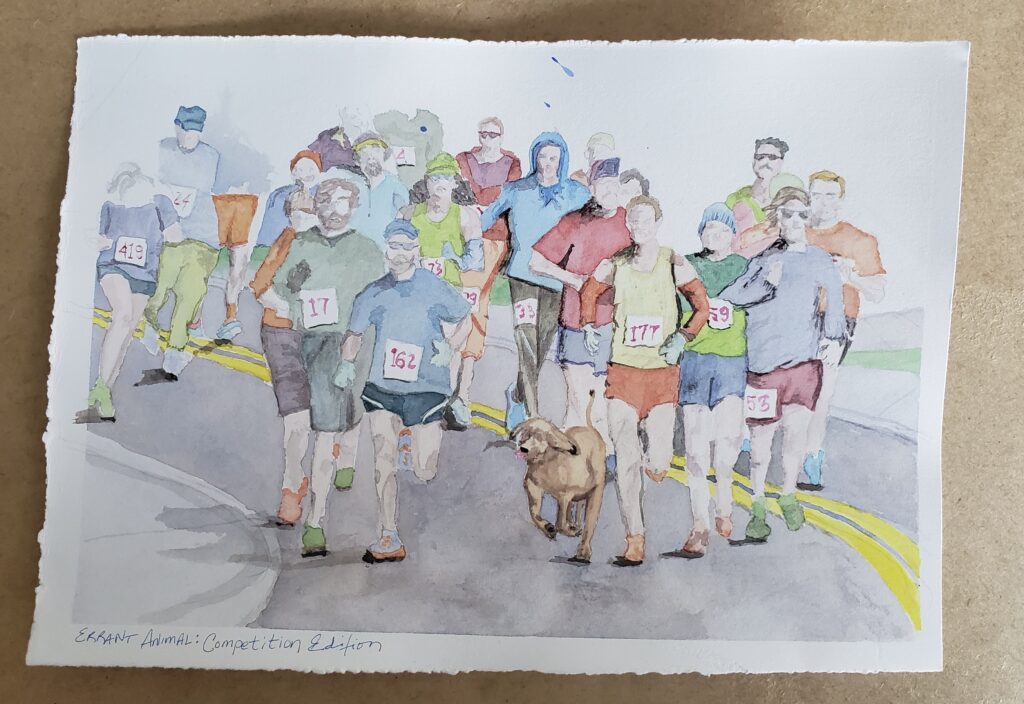 Errant Animals: This series of paintings express my interest in habitats gone awry. Inspired by the Library Llamas who ran loose on my birthday in 2015, these paintings derive from news stories or social media posts about beasts who escape captivity or invade human-centered spaces. Errant Animals invite us to feel out of place. They put pressure on the tensions inherent in captivity and evoke empathy for the sentient creatures who share our world.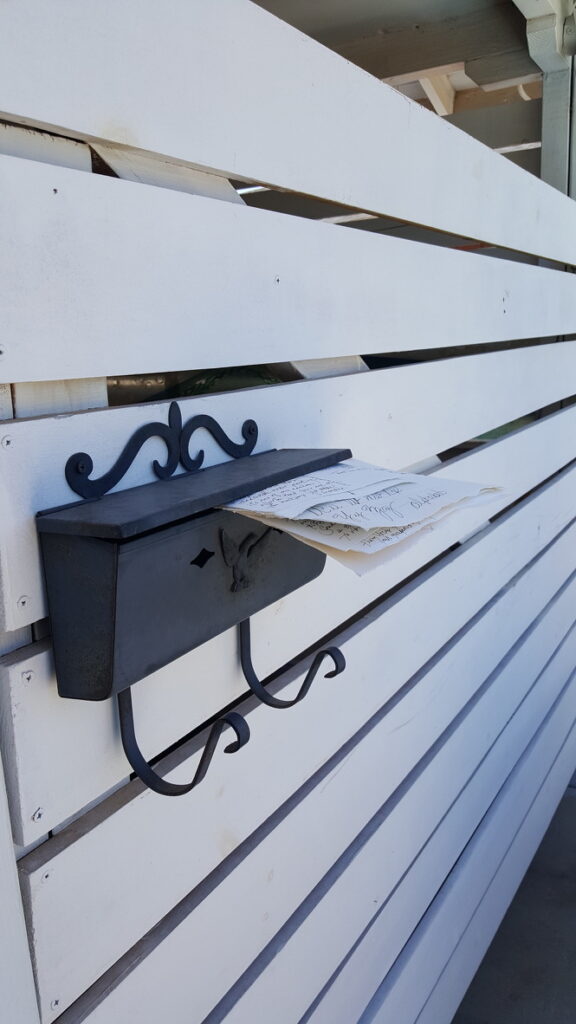 Habits By Mail is an ongoing mail art project started in 2013. My intention is to disrupt the USPS process by sending paintings without envelops, requiring hand-cancelation. The project reached its maximum potential when a postal worker from the USPS Phoenix Central Processing Plant reached out to The Habitorium as a result of having processed my mail. I sent him a painting too!
Other Paintings (including commissions and puppets):