StreetNotes Co-Editor of Volume 31 on the theme of Urban Habits (2024)
DownTown Salon ArtHouse 6, Johnstown PA (2021) Six guided conversations centered on the topic of Women Art and Activism.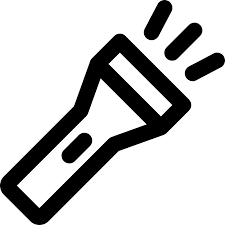 3 Flashlight Gallery On Chestnut, Johnstown PA (2020) This gallery space was developed in response to the social distancing necessary during COVID-19. The small space accommodated only 3 persons at a time, each equipped with a flashlight. Tours were offered live and over Zoom.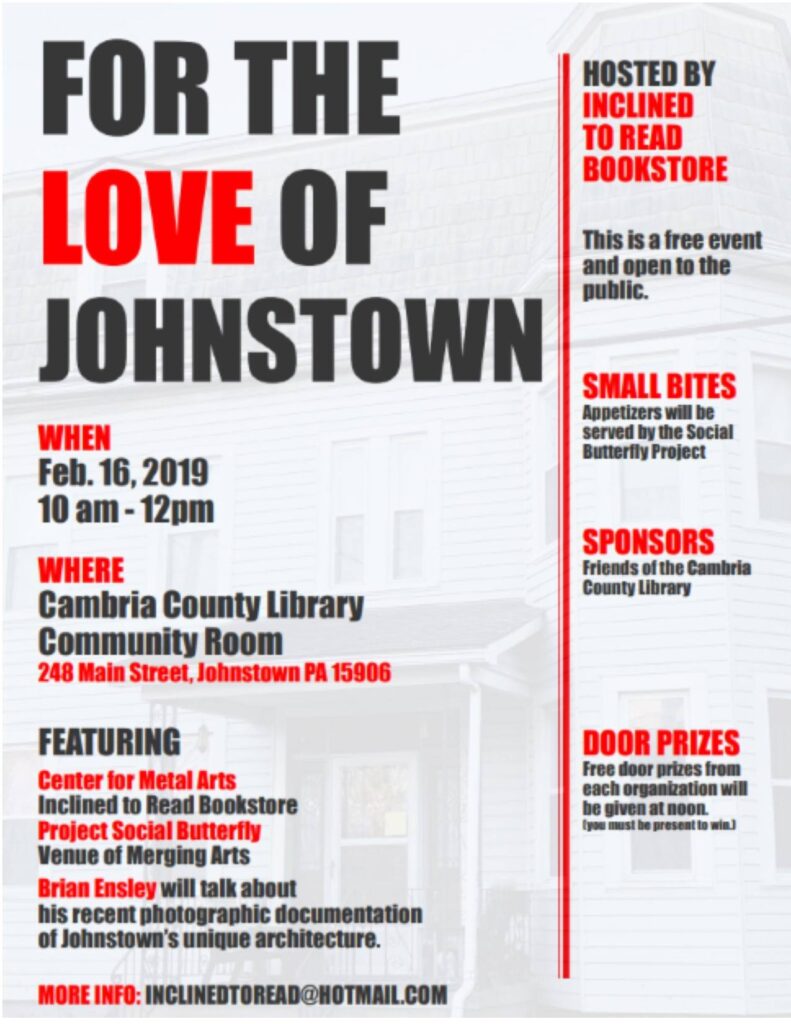 For the Love of Johnstown (2019) A curated series of conversations and exhibits devised for the Cambria County Public Library.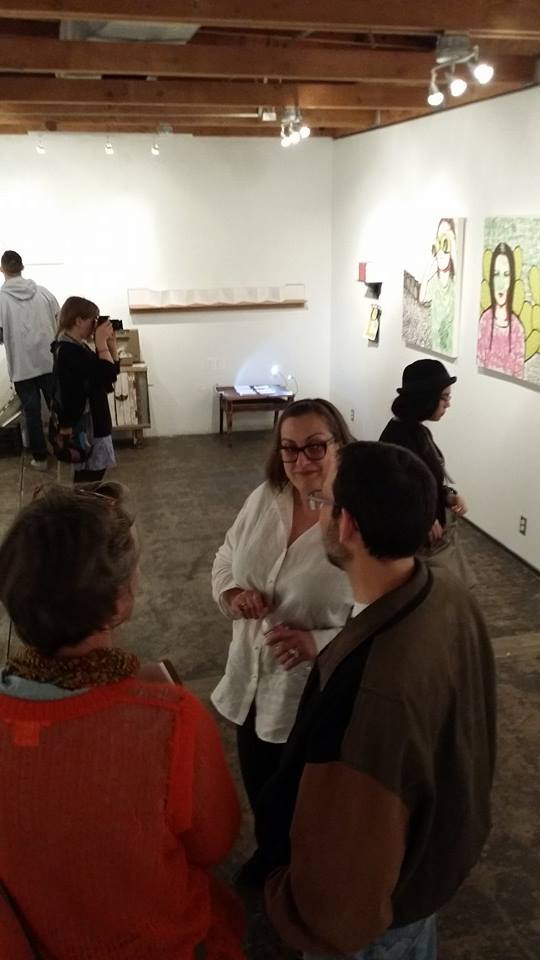 (pre)Occupation The Hive, Phoenix AZ (2014) This exhibit included paintings, performance, a book making workshop, collaboration with The Film Bar, installation, and video. The work of (pre)Occupation takes time and effort. It is the liminal condition prior to occupation, that can only be understood in the afterward of occupation. Artists in the exhibition include Andrea Assaf, Melinda Bergman, Casebeer, Patricia Friedrich, Renée Guillory, Jon Haddock, Terry Jones, Mary Lucking, Carolina Mesquita, La Muñeca, Niba Del Castillo, Suzanne Van Rossenberg, Steve Salik, Karolina Sussland, Jen Urso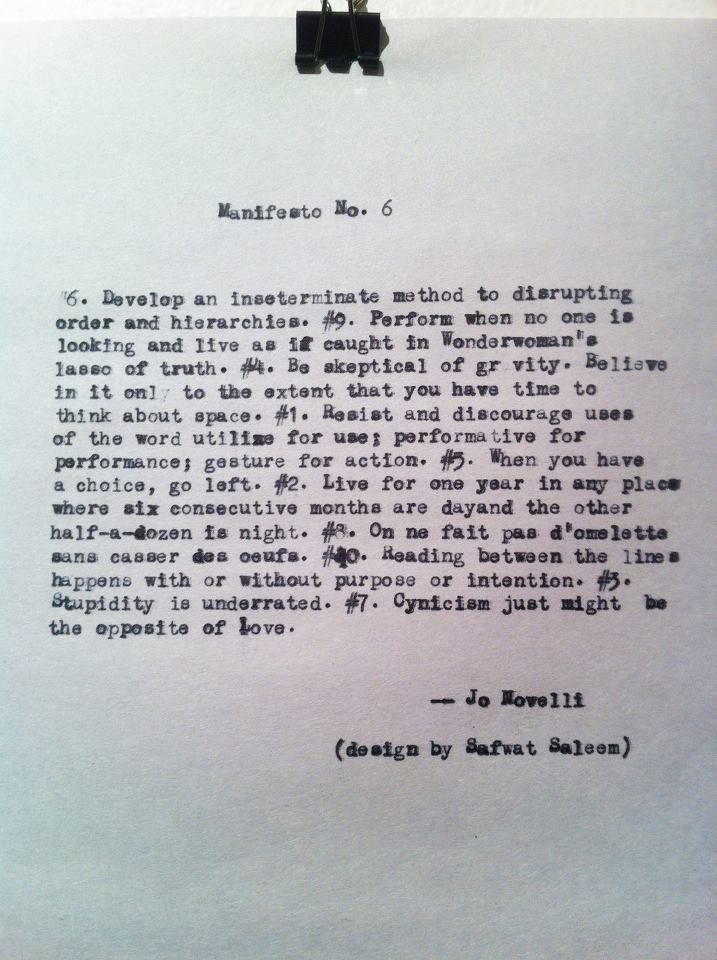 Manifesto No. 6, Phoenix New Times and the Drive By Gallery (2011) "When you have a choice, go left."
(pre)Occupation TRIVIA: Voices of Feminism (2010) Co-Editor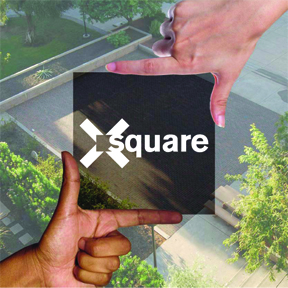 X-Square Arizona State University (2010) Curated Interdisciplinary Architectural Competition and Exhibition through Herberger Institute for Design and the Arts. Worked with student teams on the construction and installation of their models and officiated a campus-wide vote to determine the winning design.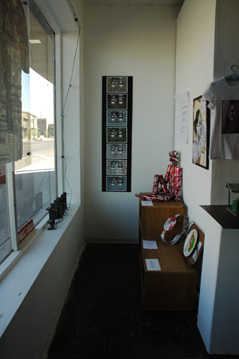 Bring Back A Week Daughters of the Frozen North Gallery, Phoenix AZ (2008) Curated exhibition of art by Glendale High School students. Bring Back A Week asked students to consider their daily habits as fodder for art making.
Elective Acts Co-Curated with Sherrie Medina, Grant Street Studios (2004) This exhibition was a 3-day show which opened on Election night with live coverage of the polls results. There was a roundtable discussion between the artists and curators of the show with the public, and a closing reception on the First Friday of November. Elective Acts emerged from a conversation about the importance of getting out to vote, the significance of choosing to participate in the electoral process, and the privilege of having that choice. This exhibition asks participants to think more carefully about their daily elective enactments, how they might be influenced by what they see around them, what they hear on television, which books they read and whose company they keep. Artists in the show included: Colin Chillag, Liz Cohen, Cyndi Coon, Jon Haddock, Carrie Marrill, Ryan McNamara, Sherrie Medina, Heidi Neff, Gregory Sale, Steve Salik and David Young.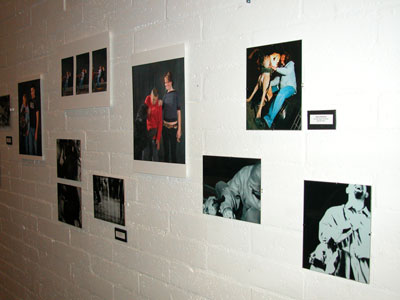 6 0f 1 Juried Student Photography Exhibit First Studio, Phoenix AZ (2004) photography by high school and university students, documenting the 6 of 1 performance.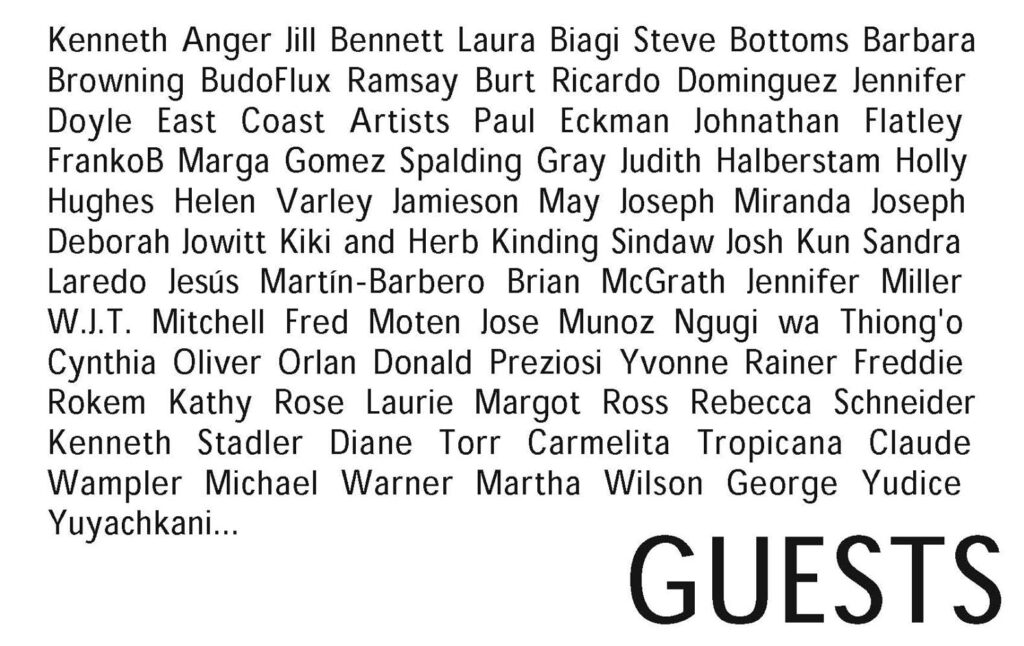 Tuesday Night Forum New York University, Performance Studies Department (1999-2004) The Tuesday Night Forum brought scholars, performers and students together each week to raise interesting questions relevant to Performance Studies. The series won the NYU President's Award for Outstanding Graduate Student Programming for the 2000 – 2001 Academic Year.